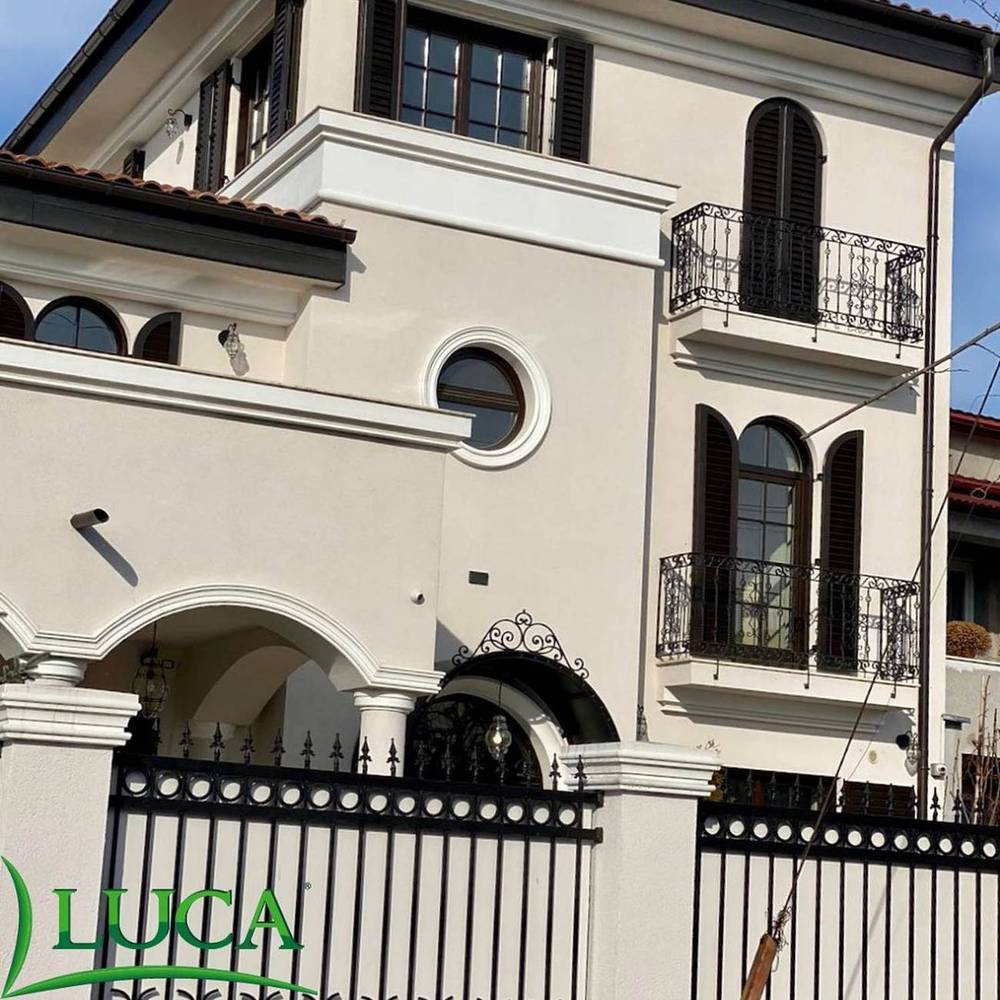 Autor: LUCA Global Group • 2021
How can wood joinery be customized so as to meet the customer's requirements in terms of aesthetics and functionality? Up to the point to which we do not have two identical windows in our works portfolio!
There are several types of options that can be customized according to our customers' wishes, but also taking into consideration the set variables of the project, those that cannot be changed.
Depending on the type of profile and openings, but also depending on the architectural style, there can be applied on the exterior:

Wooden decorations
Ornamental latching
Glued window bars
Baguettes between the window bars

The glass can be customized according to the customers' need for sound dampening or thermal comfort. The sound insulation can be achieved by using a duplex-type glass, with PVB film; there are practically 2 glass sheets joined by a flexible layer, which has both a sound insulation and a security role.
Colour – option that is known by selecting a colour from a palette or by using a stain.The colours are identified according to the usual RAL palette.
External aluminium drips can be either painted or can be covered with wooden panels.
Interior customization – they can be performed by interior lining, ornamental sills, tiled lining, jambs, etc., depending on each architectural design.
On LUCA website, section Wood Joinery Accessories, you can find a part of these options, starting with selecting the wood essences, the information on glass, but also on staining/RAL colours or hardware. In fact, we detailed in a previous article these options or accessories that can be fitted on laminated wood joinery: How do we choose laminated wood joinery accessories?
The latest work in LUCA portfolio involved various such options, selected by the customer, in terms of both the interior and exterior wood joinery: the windows are made of Northern pine, on a 68 mm profile, 24 mm glass with sun protection coating, window bars glued on the front and back of the glass, baguettes inserted the glass between the window bars, GUTMANaluminium drips, high-quality colours and treatment from Remmers– Germany. The interior lining is made of pine, tiled mirroring the windows, with ornamental sills in the style in which the house was decorated, blending excellently with the interior design, furniture and with the matching colours.