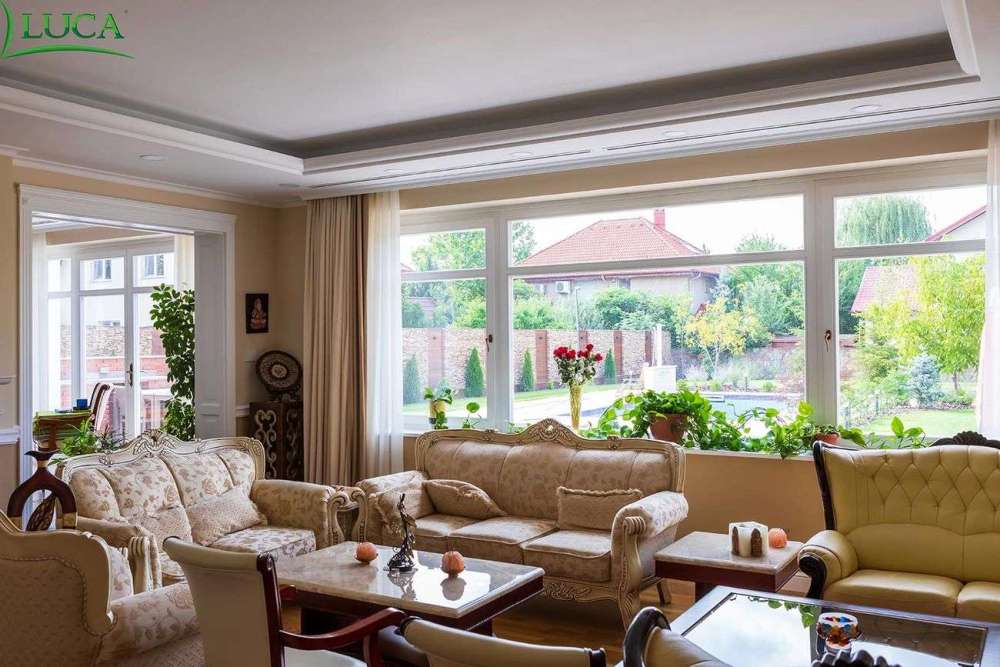 Author: LUCA Global Group • 2020
The essence of wood, glass, color and hardware.
The selection of a wood essence for wood joinery is made according to several criteria:
Geographical area (sea / mountain) to meet temperature and humidity requirements. For colder areas, with significant differences in temperature and humidity, the best option is Pine and Spruce, and for those areas with excessive humidity and heat, the best option is Meranti.
Interior and exterior style / design of the house.
Every customer's preference for wood fiber.
Budget accessibility. Regarding this aspect, Spruce and Pine are the most accessible and ecological, followed by Meranti essences, the most expensive essence being that of Oak.
Wood essences are divided into two categories: SOFTWOOD - soft essences and HARDWOOD - hard essences.
Soft essences are easy to process, have good acoustic and thermal properties, they are fast growing species which diminishes the impact of their use on the environment. It is used in construction, panels, cladding, beams, pillars, wood furniture.
LUCA uses in the production of wood joinery the following wood essences: Pine, Spruce, Meranti and Oak. Upon request, we can produce joinery products of any essence selected by the customer, if it is adapted to the requested product.

The pine is light colored, with shades between white and yellow, and has many tree nodes. It can be easily finished and resists shrinkage, swelling and clogging.
The color of the spruce is light, whitish to yellowish, a color that darkens over time. It is easy to process and finish, it has quite a lot of knots, but they can amplify the value in terms of product aesthetics.
Meranti is an exotic red-brown wood. It has a special appearance, a fairly high hardness, being a stable wood that is available in a wide variety of colors. It can be used in interior and exterior joinery. The advantages of using Meranti wood consist in a special appearance, with quite high hardness, being a stable wood that allows finishes in special colors.
Hardwood has a higher strength and durability, it is chosen for structural elements in constructions, floors, cladding, interior stairs and exterior stairs.
Oak is a strong essence, it is durable and has good bending qualities, in addition it resists moisture and is used in exterior joinery.
The glass for the windows is from the SAINT GOBAIN brand..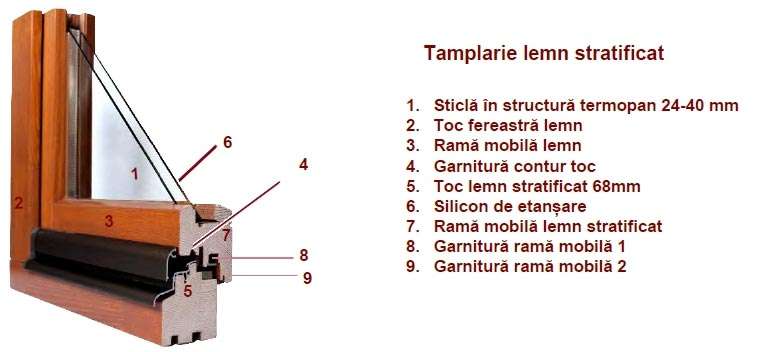 The color of the wood joinery
LUCA uses Milesi and Rimmers stain, a semi-transparent water-based solution that highlights the wood fiber, it highlights the characteristics of each essence and reacts differently.
There are available solutions that mark the pores and are suitable for Oak essence, but not for softwood, which has no pores.
In addition to coloring, the stain has certain effects on the wood, it highlights the design and texture of the wood, evens out the natural color, hides defects and protects the wood.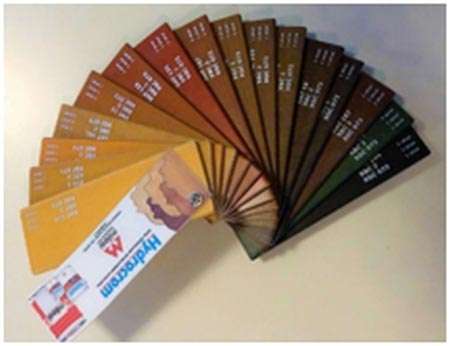 Premium ecological paint from the same supplier Milesi or Rimmers, is used to create the opaque coloring of the joinery. It covers the wood and it creates a film, with different degrees of gloss and elasticity, after drying. The paint protects the wood against external factors and rot, in addition to the aesthetic role of coloring.
The color shade is chosen from the valid universal RAL palette.
Also, in the category of LUCA wood joinery accessories, we also included mosquito nets, with the characteristics highlighted in the attached table.
Insect roller screen:
independent or integrated in the roller box

Designed for windows
Available with manual or electric activation

Sliding mosquito nets

In a frame, suitable for sliding doors and balcony

Pleated mosquito nets

Suitable for sliding doors and larger balconies

Fixed frame mosquito nets

For later installation, if an insect roller screen cannot be installed
Hardware accessories are other accessories of wooden joinery, they usually come equipped with.It is divided into two categories: hidden or visible window hardware (from the brands ROTO or MACO) and the wide range of handles that can be used to equip windows and doors.
Regarding these, in the LUCA portfolio there are Mandelli, Hoppe, Tolosa and Maestro brand products, products with a wide range, from where each customer can choose his own style of hardware.