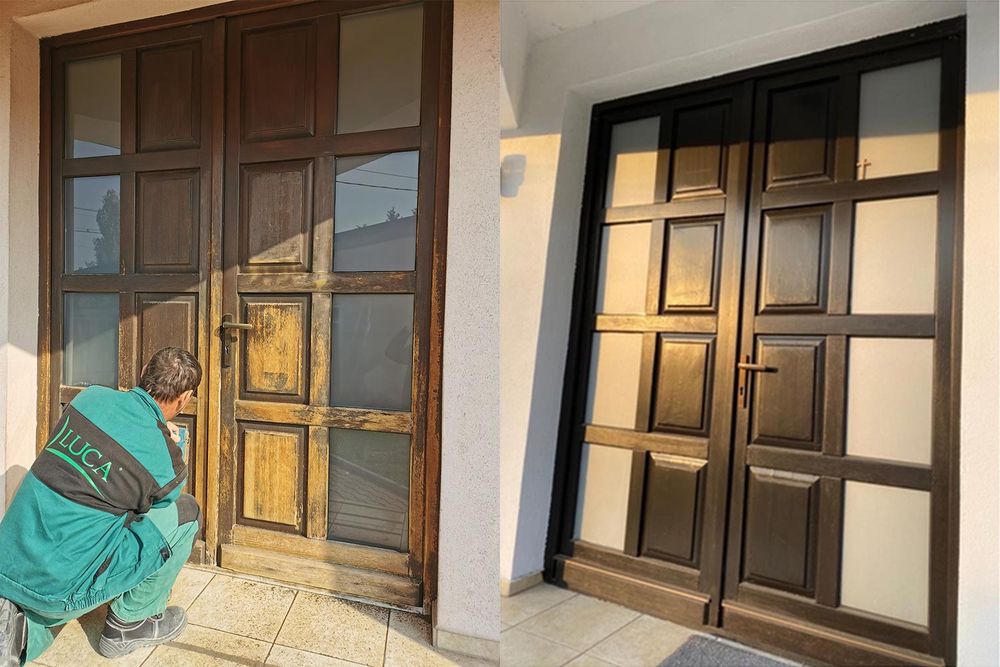 Author: LUCA Global Group • 2020
Laminated wood is obtained by overlapping and gluing by pressing several layers of natural wood with a water-resistant adhesive. As a result, laminated wood used in joinery becomes stronger and more efficient than solid wood.
The exterior joinery includes windows, shutters and exterior doors. They are exposed throughout the year to weather conditions, especially if they have an eastern or western orientation, which exposes the wood directly to sunlight
One of the myths of the market in the purchase and choice of carpentry is the fear of wood maintenance, which can degrade over time and, above all, the fact that "the wood is still active".
Contrary to these myths, we find wooden joinery – windows, doors – with a lifetime measured in decades, LUCA specialists refurbishing, but also replacing over 100 years old carpentry with the faithful reproduction of architectural elements. A great advantage of wood joinery is that it can be restored to a certain level of use and does not need to be replaced.
The refurbishing of a wooden joinery is done by specialists, by applying a technique that involves staining, priming, varnishing and painting the wood. In case of major defects – peeling – it is recommended to sand the affected area and continue with the same steps mentioned above – stain layer, primer, varnish or paint
The refurbishing process is totally different from the annual maintenance. This maintenance procedure is done especially in the case of a joinery directly exposed to sunlight, but also as a preventive procedure.
The annual maintenance procedure consists of treating the wood on the outside and does not require specialized help:
Once a year, it is recommended to apply a special varnish for laminated wood, which protects the window wood or exterior doors wood from the effects of temperature differences (winter / summer).LUCA recommends the transparent spray varnish from Millesi, which is applied with a soft cloth, usually in the spring season. And when cleaning wood windows or doors, commercially available wood solutions must be used.
Fine hardware adjustments - if applicable.
Avoid washing with aggressive detergents that contain: acetone, ethyl acetate, benzene, toluene, methanol, alcohol, etc.
Do not use sharp or abrasive objects that can damage the exterior finish – wire brushes, abrasive sponge, etc.
For the protection of the windows we also recommend wooden shutters or exterior rolls
Refurbishing a joinery involves the use of specialized services and is done in case of wood damage, after a long use and exposure to adverse weather conditions (humidity, sun, temperature differences, frost / heat, rain, etc.).
LUCA PROJECT – Refurbished Oak wood joinery, 68 mm profile, after 12 years of use (the joinery was not installed by us, it is not a LUCA joinery). The whole operation takes a maximum of two days.
The entrance door was completely polished, grouted, adjusted and brought to its true value by using a premium quality stain and protective varnish, the rest of the windows were subjected to the same procedures, including the addition of drips and complete silicone sealing.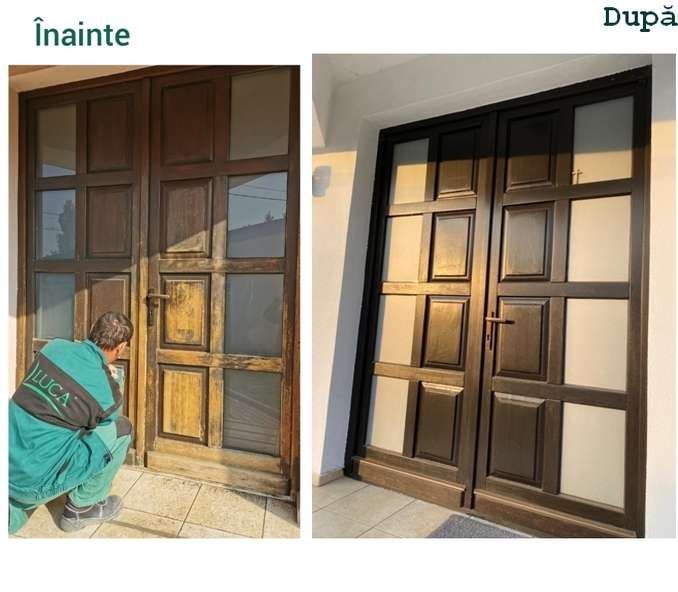 Oak balcony door. Complete refurbishing and prolongation of wood life by adding drips. At the end, the complete siliconization procedure and hardware check.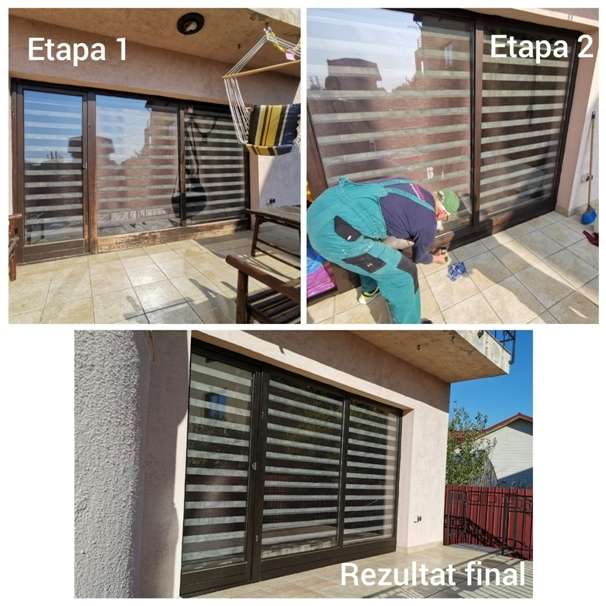 Adding drips to all windows after refurbishing, both on the stable side and on the moving side.