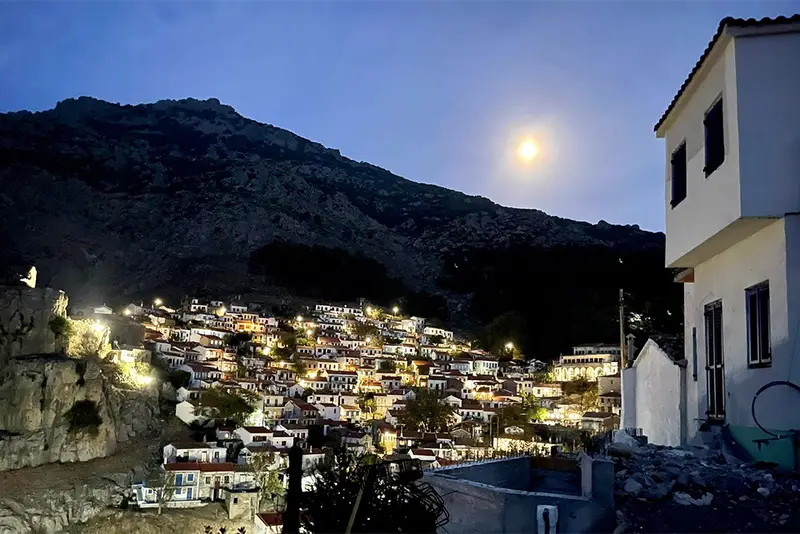 Author: LUCA Global Group • 03.11.2023
The LUCA joinery, produced in Romania, has reached the Greek islands this year for comprehensive projects of residential properties.
These were executed according to the area's specifications, from meranti wood suitable for the humid and warm climate, with blue shades, and regarding the products, the emphasis was placed on shutters and windows.
Greece's location is convenient for us, and the entire process was carried out without any obstacles in terms of the transportation of joinery, as well as the installation performed by our internal team. The first visit involves measurements taken personally by one of our representatives after all contractual details are established. This initial on-site interaction with our client is crucial because, thanks to our on-site experience, we discover various technical issues that were not considered before, and together with the construction team, we manage to solve them to provide an integrated solution, not just a product, but also technical consulting for the best outcome in each project. Even during the joinery installation phase, we use all our know-how to avoid or overcome any inconvenience to the client. We are responsible for providing the best product and always deliver more for the benefit of the client.
Although we are manufacturers, we are constantly connected with the client until the end of the project, with many phone discussions, meetings, if possible, for the necessary adjustments to the carpentry work. Custom-made joinery is never a standard product, and we never try to make it one. It is precisely for this reason that we have adopted the tagline BESPOKE JOINERY MANUFACTURING, trying to position ourselves exactly where our clients have positioned us before, as the factory that produces unique joinery for each of our clients. Ultimately, the most important LUCA project, it's your project!
To view the projects, please visit the portfolio page on our website.