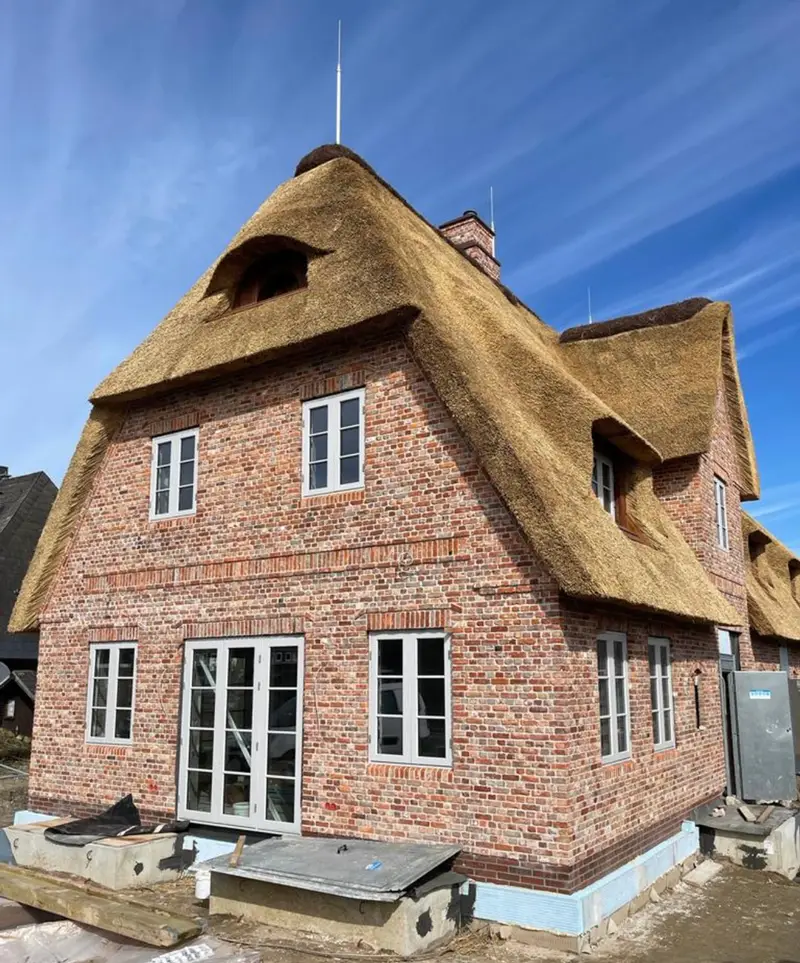 Author: LUCA Global Group • 03.11.2023
LUCA has added LUCA 80, windows with an 80 mm thick profile, outward-opening to its product portfolio for a project on the island of Sylt, in Northern Germany. This is one of the most expensive islands in the world, preferred by the wealthiest people in Germany. In 2009, the most expensive house in the world was sold here for 4.8 million euros, covering only 30 square meters. The houses have a thatched roof and are called "Waterkueken" (Duck).
In the Nordic countries of Europe, houses with thatched roofs often have windows that open outward for several reasons:
Protection against rain and snow: In these regions, rain and snow can be frequent and abundant. By opening the windows outward, water is directed away from the interior of the house when the window is open. This helps to prevent water from entering inside and maintains a dry and comfortable indoor environment.
Better ventilation: Opening the windows outward allows for better air circulation inside the house. This is important for reducing humidity, thus preventing mold and indoor air quality issues.
Traditional design: Houses with thatched roofs in these regions often have a traditional and rustic appearance. Opening the windows outward is a specific feature of this traditional architectural style.
Wind protection: In the Nordic countries, strong winds are common, and opening the windows outward can help reduce the pressure exerted by the wind on the windows, making them safer and more durable.
In conclusion, outward-opening windows in houses with thatched roofs in the Nordic countries have practical and traditional advantages that align with the climatic conditions and the specific architectural style of the region.
We manufacture and deliver all types of windows anywhere in Europe, regardless of the characteristics, we adapt.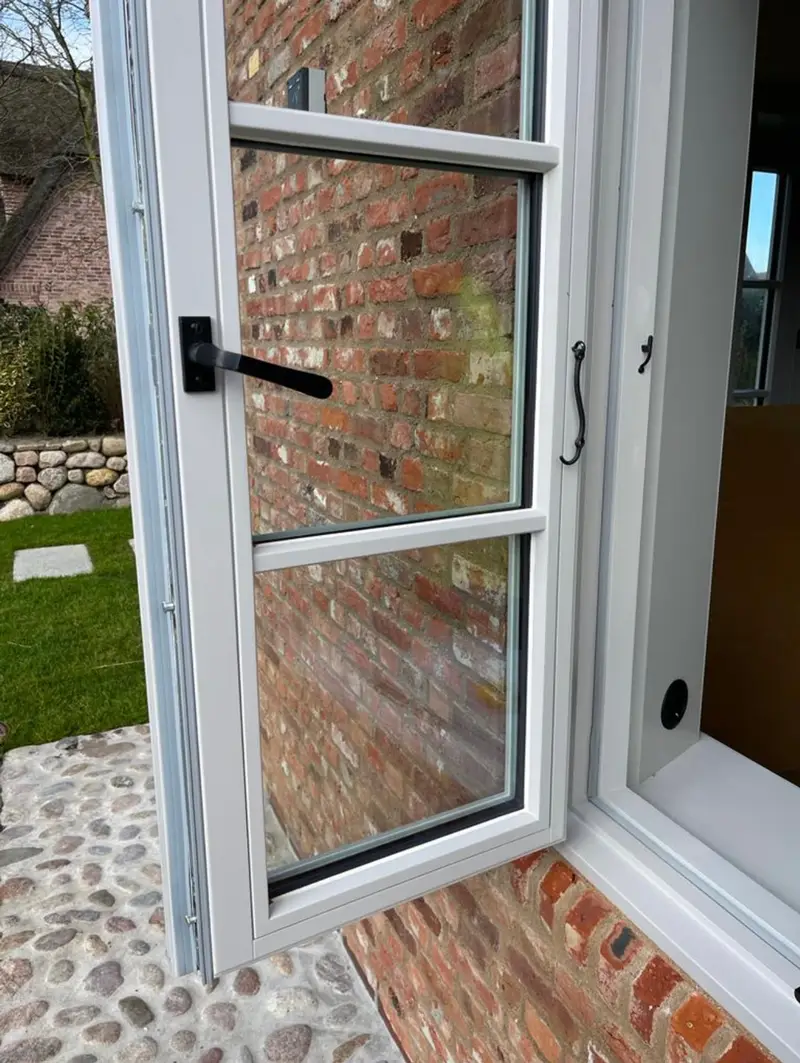 Bespoke joinery manufacturing is our brand's tagline, which defines our entire activity of wooden joinery production, oriented towards the final customer's requirements and denotes a highly customized product.
We invest in innovation, in people, and are constantly changing for the better to meet all our customers' requirements.
We have an increasing number of houses for which we will produce laminated wood joinery, meranti wood windows and exterior doors, painted in two colors, white on the inside, and grey on the outside.
This project will soon be viewable in the portfolio section.